By ducking facing each other at the recent Pre Fontaine Classic athletics meet in Oregon, US, track sprint legends and arch rival Elaine Thompson-Herah & Shelly Ann Fraser-Pryce missed a chance to enhance their rivalry and boost their financial coffers.
Fraser-Pryce has long hinted that she will not go head-to-head with Thompson-Herah in the 100 metres until the world championship in July at Oregon. As defending champion Shelly has a wildcard to the world championship and Elaine is a certainty to qualify from the 100 metres at Jamaica's national trials later this month.
Sadly, the athletics bosses are also losing a golden chance to create crossover appeal by not allowing this rivalry to develop over the season. It does not make any business or sporting sense for top sprinters to avoid each other for just a couple of races each outdoor season.
I don't blame either of these great Jamaican sporting giants for this ducking move but I do slam World Athletics and its boss Seb Coe (and his predecessors) for allowing their top runners from facing one other in the build up to any major global championship.
No such drama in the field events though where competition amongst the athletes is fierce and constant.
In the lead up to the recent Pre-Fontaine gig there was little publicity in the US mainstream media. The meet had zero traction in the US even though arguably it's 2 greatest female sprinters were on show but in separate races.
Maybe there would have been some level of publicity beyond athletics media circles if both Shelly and Elaine were facing each other.
The meet was overshadowed on the day by Europe's Champion League football final which was also shown live on CBS in the US around the same time. Thus the Pre-Fontaine meet came and went with little fanfare.
Athletics suits needs to understand that sustained rivalries are important for the sport to thrive in today's very competitive sporting world. Sprinting is the linchpin of athletics.
The rivals-avoiding-each-other-trick in athletics goes back to the 1970s/80s when both Coe and Steve Ovett played hide and seek with each other in the middle-distance races. All Ovett & Coe did was race against the clock to break world records without facing each other.
Even then it did not do the sport any favours as by the time those two guys got round to actually facing each other at a major championship – post 1983 – injuries or poor form were the victors.
In today's packed sporting environment how can you have a sport such as athletics where it's biggest rivalry (Elaine & Shelly) could only face each other for just less than 10.7 seconds in 2022?
The same track-avoidance-scheme is currently happening in both the men's and women's 400m hurdles.
Yes, both hurdle disciplines has delivered astonishing races at the last two global major championship, but it is a waste not having these rivalries across the outdoor track season.
Just imagine if this superb 400 hurdling trio – Sydney McLaughlin, Femke Bol & Dalilah Muhammad – were lining up at Zurich, Tokyo, London and Oregon in 2022?
We have never seen such great running at the distance by 3 women at the same period. But again a chance is been missed in allowing the trio to avoid one another.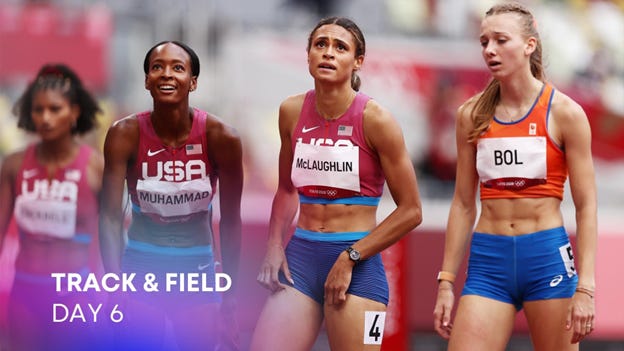 World Athletics should have had at least 5 marquee well financed meets each year so that such rivals have to face each other outside from the major championships.
That's why I have long been a fan of the world championship being held every year (excl. Olympic year) and participation is based on seedings/points accumulated.
I'd get rid of the wildcard ticket (for defending champions or Diamond League overall winners) for the world championship as some top athletes are just milking their advantaged to use the track season as fillers and time trials.
Coe is an administrator and former politician but he lacks the ringmaster/marketing skill set to generate interest beyond the core fans.
The sport needs somebody at the top who knows how to transform the sport for greater income, competitiveness and media exposure. That person does not necessarily have to be a former athlete which is part of the problem now leading to conflicts of interest at the admin level.
Athletics need a ringmaster similar to EPL's Richard Scudamore or F1s Bernie Ecclestone's way of commercial thinking. I'd love to see what boxing promotor Eddie Hearn could do with jazzing up athletics.
In the 1980s/90s, Eddie's dad (Barry Hearn) transformed professional darts, snooker and British boxing into high profile and lucrative products. In 2016, the men's world snooker final held in England was watched in China by 210 million viewers. Yes, a compatriot of theirs was in the final but it was due to Barry Hearn's ingenious leadership that China developed a real interest in snooker.
Back in Coe's running days, athletics was arguably a more globally popular sport than NBA, NFL, international cricket, professional tennis, football, Formula 1 racing and MMA didn't even exist.
There was a long time in the US and when the coverage of athletics easily out did the English Premier League.
Today, athletics has fallen way down the pecking order. It's as if World Athletics continues to misjudge the potential value of their star rivalries that would be the envy of some other sports.
Despite her longevity of success in the sport Fraser-Pryce's net worth from prize money/appearances is said to be around $US4+ million (who really knows?). Something must wrong be with athletics when Dutch darts star Michael van Gerwen's net worth is said to be $US6 million.
In top professional sports the main goal for any of the more successful participants is to ensure they are remunerated properly; in other words "get your money". I feel both Shelly and Elaine do deserve bigger bucks if they faced each other more often. Agents and promoters get it together
Both Jamaicans have been running superbly over the 100 metres for the past 12 months but for me I am more intrigued when they race each other rather than the times they race elsewhere.
Surely with the right commercial direction the potential for Elaine and Shelly to make such millions (incl. appearance fees) and attract interest beyond core fans is there. If only these two superstars raced each other 4 times across the globe (London, Oregon, Paris and Kingston culminating in the outdoor world championships. Then the athletics world would be the winner.
I know they say less is more. But in a trouble sport such as athletics less rivalry means a lot of dull races acting as fillers whenever the main protagonists stay away from each other.
A blockbuster trilogy into Oregon 2022 certainly missed for 2 giants of today's athletics.